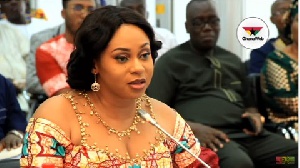 A private legal practitioner, Bobby Banson, says he will take the Driver and Vehicle Licensing Authority (DVLA) on for charging him for the mandatory First Aid kit.
The lawyer claims that after a directive by the DVLA board to have the programme withdrawn, none of the vehicle owners have been refunded over the purchase.

According to him, drivers who made attempt to return the kits were told the monies have been sent to the bank.

Speaking on TV3's New Day on Saturday, Mr Banson said the directive by the DVLA board to have the programme halted is a clear case of breach of the procurement laws of the country.

He, therefore, called for the head of the Minister of State in charge of Public Procurement, Sarah Adwoa Safo.

Mr Banson explained that procurement processes would have been gone through before the purchase of the First Aid boxes.
Therefore, for the Ministry of Transport and even the board of DVLA to deny knowledge of it means a breach of the regulation may have been committed along the line.

There was "a siege of public outcry" as owners were charged a mandatory GH¢108 as part of their vehicle registration at the beginning of the year.

This forced the board to suspend the move and put it on an indefinite hold.

"We unreservedly apologise to the general public for any inconvenience occasioned."

But contributing to discussions on the subject on TV3's New Day, lawyer Banson said a denial of the procurement of the kits by government indicates that the Procurement Minister may be sleeping on the job.
But another panelist on the programme, Richard Asante Yeboah, who is also a communications officer of the New Patriotic Party (NPP), said the withdrawal of the programme is evidence that government listens to the concerns of the public.

He said the public outcry has come about because past governments have misappropriated funds of such projects.

He said the Akufo-Addo-led government will, however, show the way by making sure each agency duly accounts for its programmes and policies.