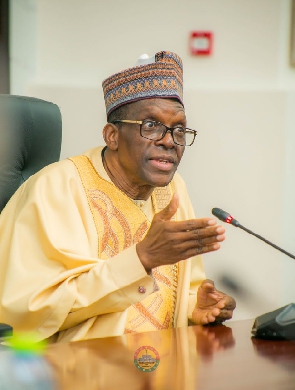 Speaker of Parliament Alban Bagbin has urged members to take their health seriously.
Alban Bagbin said he does not need to emphasise the need for members to do continuous medical checks so they would stay healthy.

He made the remarks after he officially informed the house of the passing of the Kumawu MP Philip Basoah.

The members observed a minute silence for the departed soul.

After that, the Speaker reminded the MPs that it was not advisable for them to sit in one place for more than two hours.
He asked the MPs to understand him to suspend sitting, adding the late MP came to the House, he was strong and came in to vote during the proceedings to approve the ministers, and whilst we were arguing, he [the late MP] collapsed, and here we are now.

He emphasised the importance of MPs taking his warning seriously because if they died today, there are people who would not waste time replacing them.

"I don't need to emphasise the need for us to do continuous medical checks, and I don't need to remind us that the rule is that we should not sit in one place for more than two hours. Myself inclusive. So, please, when I am suspending the House, you should understand. The Speaker should not be on the chair continuously for more than two hours. It is unhealthy."