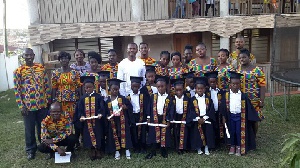 Founder and Director of The Lord's Foundation Academy, Mr. Joseph Kwabena Ofosu Sarfo has urged parents to prioritise their children's educational needs as a paramount responsibility to enhance their wards developmental goals.
This was disclosed at the 3rd graduation ceremony and speech and prize giving of The Lord's Foundation Academy in New Bortianor, Accra with a call on parents to play a role by providing basic needs of education to improve quality education among basic school pupils.

Addressing the parents and guests at the ceremony last week Sunday, Mr. Ofosu Sarfo underscored the need for parents to provide every needed education material for their wards to enhance the standards of a child's ambition.

Mr. Ofosu Sarfo appealed to parents to ensure their wards acquire higher education standards and skills in every academic level throughout their basic education.

Speaking on the choice of education a parent provides for a child, the Director said a parent can make and unmake a future of a child with a good or bad choice building a solid foundation for a child.

He said that a school's purpose is to serve as an avenue for moulding a child's ability to become an ethical citizen for the future and society's benefit.

Mr. Ofosu Sarfo pledged to adjoin more innovative methods needed for learning in The Lord's Foundation Academy to further improve the academic performances of the pupils.
Entertaining the parents at the ceremony, the pupils of the school performed a variety of thrilling choreographies, poetry recitals, parade, among others.

Prizes were given to pupils who excelled in their academic endeavours.

Master Godwin Hackman was adjudged the overall best student at the lower primary division with a prize of free tuition for the next academic term in September.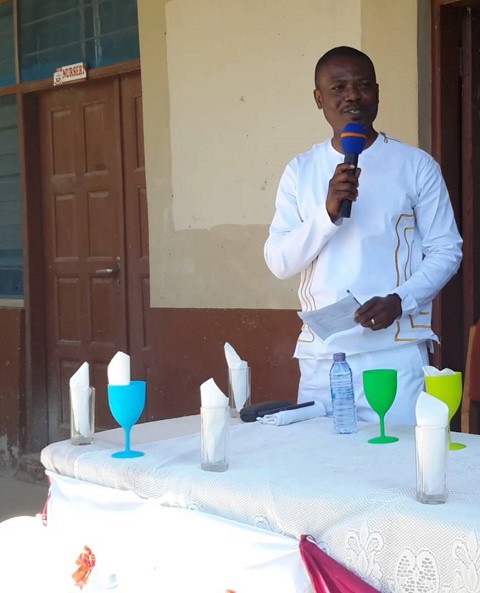 Mr. Christian Annan, Chairman of the school's Parents and Teachers Association (PTA) commended the school for nourishing the wards of the school by providing them with basic modern educational needs such as digital literacy and ethical standards to enable the children to grow and become problem solvers in society.

As a Chairman for the association, he pledged to strengthen the cooperation of parents and teachers in the school to provide a holistic form of education to the pupils in the school.