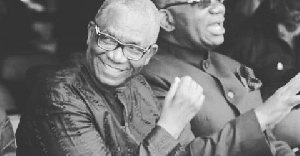 Member of parliament for Ayawaso West Wuogon, Emmanuel Kyeremateng Agyarko, died of malignant gallbladder, simply referred to as gallbladder cancer, the family has revealed.
The legislator who was taken ill four weeks, died Wednesday night in the United States of America where he was flown to by his family for medical care.

His brother, former Energy Minister Boakye Agyarko, told a parliamentary delegation Thursday that his late brother was initially given medical attention at the Ridge Hospital in Accra when he had acidic reflux.

"One night, we had to take him to the Ridge Hospital because it was a bit bad with reflux and pain so around 2:00am, he was rushed to the hospital, to control the reflux.

"There was a problem with his gallbladder" he said noting that his condition was stabilized but on Sunday, "he became very anxious. I spoke to the doctors, and we decided to have him treated outside the country."

Boakye Agyarko suggested his brother was healthy when he emplaned.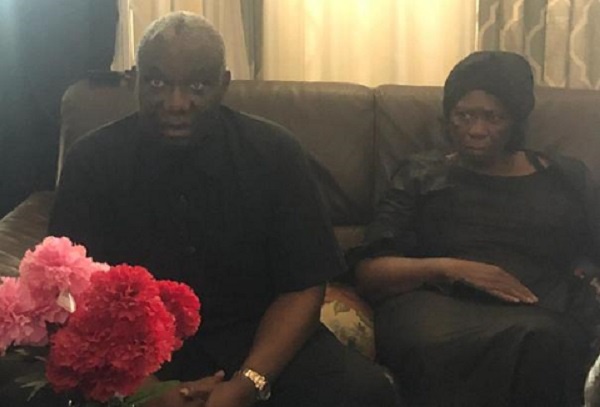 "On his own feet, he boarded a flight to the US, was processed for admission at Yale University Hospital where my older sister works.

"One thing led to the other, and quickly the situation started unraveling, and within a matter of three minutes the healthy, bubbly …individual has been reduced to a cold body, they tried as far as they could, and God knows how everybody tried," Mr. Agyarko narrated.

He added that the situation escalated at midnight Tuesday, and suffered "consistent decline" on Wednesday dawn.


Despite all efforts by doctors at the Yale University Hospital, including a Ghanaian doctor, to save the situation, he said, at exactly 13:23 US time that's 7:00pm in Ghana he died.

He said together with his siblings, they have since informed the family as tradition demands, and authorization has been given for the funeral processes to begin.

The parliamentary delegation led by first speaker of parliament, Joseph Osei-Owusu visited the family to commiserate with them.