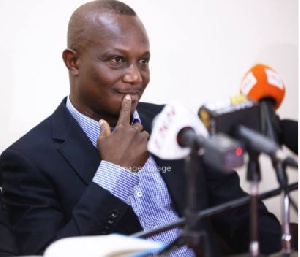 Kwesi Appiah is alleging that former Ghana President John Mahama called for his dismissal as Black Stars coach in 2014 after the team's dismissal performance at the FIFA World Cup finals.
The ex-international believes he used as a scapegoat to cover up for the government's inefficiency in handling the payment of appearance and bonus fees of the players.

There was disquiet in camp and the Black Stars threatened to boycott their final Group match against Germany.

The Government of Ghana quickly organized the money and flew it on a chartered flight to Brazil to pay the players.
Appiah wrote in his published book; Leaders Don't Have To Yell, he said: ''To anyone who was objectively looking at the facts of the circumstances surrounding Brazil 2014, it was obvious that my sacking was an attempt by the powers that be to shift blame away from themselves.

''Kwesi Nyantakyi called me to his office that and informed me that he had been asked by the president of the nation (John Mahama) to relieve me of my duties. When decisions about the national team staffing became heavily politicised, it was very clear to me that the political machine was flexing its muscles to make me a scapegoat.

''The Minister for Youth and Sports who should bear the ultimate responsibility for the money issue that was at the heart of the Brazil problem was reassigned to another job in the President's office but I was rather fired.''