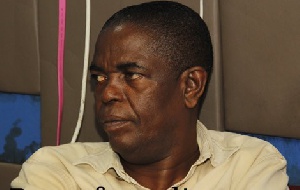 Managing Editor of the Insight newspaper has commended President John Dramani Mahama for delivering a "positive" State of the Nation Address on Tuesday.
President John Mahama, addressing the nation on the floor of Parliament, revealed plans undertaken by his government to revamp the economy.

He stated that his government has drafted a plan to introduce into the country's education system, free access to education for all students in the country.

He also underscored the need for Ghanaians to purchase made-in-Ghana products in order to boost the progress of the economy.

He advised the Ghanaian citizenry to cut down their dependence on foreign imports, but buy locally manufactured goods in order to build confidence in the local producers.
President Mahama also touched on other significant sectors like the agriculture sector, the private and public sectors and the energy and water sectors, where he assured Ghanaians of better systems that his government has introduced to make particularly water accessible to communities in the country.

Speaking in an interview with Radio Gold, Kwesi Pratt praised President Mahama, saying; "generally, I think that it was very positive…except that we need to come out very very clearly on where we think we are as Ghana; where we can go and how we're going to get there."

He, however, took the President on for his over usage of light-hearted elements during his address.

According to him, President Mahama's sense of humour was way overboard thus reduced; "the seriousness of the occasion and so on, but generally I think that it was a very good presentation. He was in control."