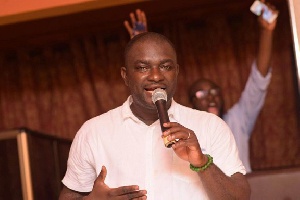 Wed, 19 Dec 2012 Source: Joy Online
The Alliance for Accountable Governance (AFAG) has said it was convinced beyond doubt that, the declaration of President John Dramani Mahama as the winner of the 2012 Presidential elections by Dr. Kwadwo Afari Gyan, represented the will of the minority who counted the ballot and not the will of the majority who cast the ballot.
This in the opinion of AFAG marks a complete deviation from the popular notion of democracy which thrives on 'majoritarian' rule.

According to a release issued by the pro-NPP group Wednesday, "the Ghanaian example is explicitly stated in article 63 (3) of the 1992 constitution".

"The constitutional provision states categorically that "a person shall not be elected as president of Ghana unless at the presidential election the number of votes cast in his favor is more than 50 percent plus one of the total number of valid votes cast at the election.
"In view of this the Alliance for Accountable Governance will on Friday December, 21 2012 embark on the 'LET MY VOTE COUNT MARCH' in Accra. The essence of the march will be to express our dissatisfaction and also draw the international community's attention to what arguably is an 'electoral coup d'état'. The evidence is overwhelming.

"Accordingly, the group will converge at the Obra Spot at 6:00 am, move through Farisco- TUC- Tigo Head Office- the Mental Hospital - Asylum down Round About – In front of the PPP Headquarters- Ring Road Central and climax it at the Obra Spot".
Source: Joy Online