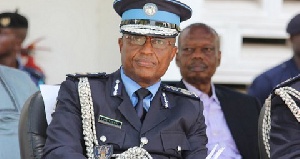 The Commissioner General of Commissioner for the Customs Division of the Ghana Revenue Authority (GRA), Mr Isaac Crentsil has disclosed at a durbar organised for spare dealers at Abossey Okai yesterday [Thursday] that, some major companies are cheating the system due to the abolishment of 10 per cent duty on spare parts.
His outfit he lamented lost revenue to the tune Ghc500 million due to the challenge.

In order to curtail the problem, Mr Isaac Crentsil has said, CEPS is currently working on a system where spare parts dealers would be registered and a special coding system developed for them. Government has abolished the duty on spare parts.

Presenting the 2017 budget statement, Mr Ofori-Atta, explained that this was part of an initiative to improve the ease of doing business for importers in the automobile industry.
But Mr Crentsil told the spare parts dealers some major companies had taken advantage of the abolishment of the tax. He also revealed some spare dealers are also fronting for this major companies and assisting these major companies to import spare parts into the country.

"We have met with your executives and agreed that you present your name, number and other details so we register and generate a special code for you to prevent the major companies from cheating the system,'' he said.