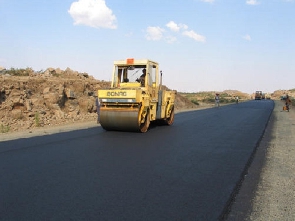 The Department of Urban Roads in the Eastern region has announced the undertaking of road works on some selected roads in the New Juaben South and New Juaben North Municipalities of the region.
This is to preserve the structural integrity and improve the riding quality on the roads.

A statement issued on Friday, 2 June 2023 signed by its Regional Director Ing Samuel Mensah, revealed the Department of Urban Roads will be "undertaking asphaltic overlay works on selected roads in the aforementioned Municipalities.

"All road users and the general public are duly informed that the section of the road the B. Forster traffic light to Bula Spot traffic light will be closed to vehicular traffic from Saturday, 3 June 2023 to Saturday, 10 June 2023 from 12pm daily," the Urban Roads revealed.
It advised road users to follow "road diversion signs to be placed at various sections of the road network."

"We apologise for the inconvenience caused," the Urban Roads added.