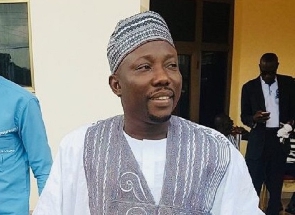 President of New Edubiase Football club, Abdul Salam Yakubu, has disclosed that about 80 percent of football administrators and club owners want the 2019/20 football season to be cancelled due to the coronavirus pandemic.
The 2019/20 football season was suspended in March this year due to the Covid-19 outbreak in the country.

With no data to determine when football should return, some club owners and administrators have called for the season to be abandoned and started afresh in September if it's safe to play football and also to synchronize it with the European calendar.

Abdul Salam Yakubu is the man leading the crusade for the current season to be truncated and says it is not safe to play at the moment.

"About 80 percent of the club owners want us to end the season, he told Happy FM.

"It is not safe to continue with the league. Most of the clubs are struggling financially and there is no help from the FA. If we decide to continue with the club how are we going to finance the clubs", he quizzed.
"We cannot also continue to risk the health of the players by playing consistently on Wednesday and Sundays. If the FA wants the season to continue then they should be ready to give us money to play", he added.

The Ghana Football Association (GFA) it will take a decision on the current season on June 30 after engaging its stakeholders in a virtual meeting.

The GFA is set to consult government and health authorities before deciding on ending the season.

The GFA president Kurt Okraku in an interview seems not to be in support of the season being truncated as he claims clubs will be the most affected.