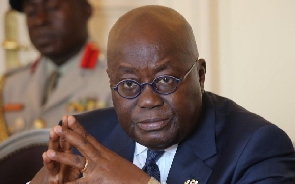 The Catholic Bishops' Conference Ghana has implored the President to take further steps to prevent future reintroduction of the Comprehensive Sexuality Education (CSE) in any form into the country's educational curriculum.
According to the Bishops, the general uproar that greeted the CSE was indicative of what should be expected in an attempt to have external or foreign policy imposed on the country without adequate engagement of citizens who would be affected.

These were in a communique issued by the Ghana Bishops' Conference at the end of its annual Plenary Assembly at Elmina on Friday.

While commending the president for assuring Ghanaians that the CSE would not happen under his watch, the Bishops' Conference wants the nation to make its position unequivocally clear and put in place measures to deter people who propagate those "evil policies."

The communique also urged the government, private sector, Civil Society Organisation, faith-based organisations and all stakeholders to treat the growing joblessness among the youth as a national security issue and come up with practical and innovative solutions to relieve young citizens of any lingering stress of unemployment.

It, however, admonished the youth not to lose sight of the changing trends but be creative and explore available opportunities to establish their own businesses.
The Bishops' Conference further noted with great concern political interference in the selection, training and operations of the security services and called for an end to it.

The practice, it said, allowed unqualified and persons with dubious characters to be recruited into the security services, making their performance ineffective.



Thus, it said, protocol recruitment should be discouraged while competitive recruitment must be done to ensure that only the best were recruited.

The communique further urged the Government to do more to address the heightened concerns about the general insecurity in the country.
Commenting on the challenges associated with the Free Senior High School Policy, the Bishops called for broader national dialogue of relevant stakeholders to review all aspects of it.

It said the policy and challenges associated with the Computerised School Selection Placement System must be tackled to better serve the nation.