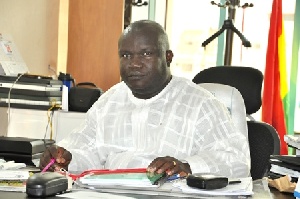 Ken Ashigbey, Managing Director of Graphic Communications Group Limited and a member of the Media Coalition Against Galamsey, has noted that some pastors and mallams are behind the growing illegal mining menace, christened 'galamsey', in Ghana.
According to him, these pastors and mallams pray fervently for persons who are engaged in illegal mining, rather than exposing them, adding to the lack of success to rein in the illegal act.

Speaking in an interview with Chief Jerry Forson, host of Ghana Yensom, on Accra 100.5FM on Monday April 3, he said: "The chiefs who are the custodians of the lands are part of the problem. The DISEC, Police, where are they as the problems go on? Pastors, mallams are behind galamsey because they pray for people engaged in galamsey. We as journalists need to expose them.
"Chapter 4 of the constitution says we hold leadership to account to the people and so we, the media, we need to speak against this. If you are a chief and galamsey is ongoing in your area, you are either complicit or incompetent. Again, the media will need to do infographs of all the mining areas in the country and that will let us know the chiefs who are not doing enough to fight against galamsey.

He further indicated that galamsey affects every journalist in the country, therefore "all of us must wake up and fight against galamsey in the country".