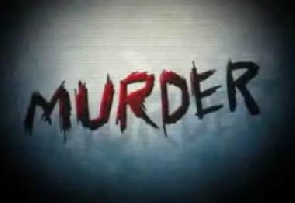 A 22-year-old woman has been allegedly stabbed to death by her boyfriend at Ekumfi Dunkwa in the Ekumfi District of the Central Region.
The deceased on Saturday, September 30, 2023, is said to have bid her parents good night ostensibly to go and sleep, but she left her parents' home and sneaked to go and sleep with her boyfriend.

Information gathered by Kasapa News Yaw Boagyan indicates that at around 11:00 PM, neighbors heard the deceased screaming for help, but nobody went to her aid, only for them to see the lifeless body of the victim lying in the room half naked.

Upon inspection of the room, a pair of scissors, a screwdriver, hammer, were found beside the deceased which it is believed the victim's boyfriend used to stab her.

The mother of the deceased, Ekua Essumamba in an interview on Sunday, October 1, 2023, said she noticed that her daughter, Patient Obeng didn't sleep at home so she decided to go and check up on her at her friend's [suspect] house only to see the lifeless body of her daughter half naked.
According to her, the door was not locked so she was able to enter the room, adding that the suspect was nowhere to be found at the time she went to the house.

The suspect was later found by residents drinking weedicide and writhing in pain hence, the police were called after he was taken.

Meanwhile, the body of the deceased has since been deposited at the Saltpond Government Hospital Mortuary, while the suspect is also receiving treatment at the Hospital monitored by the Mankessim Jedu Divisional Police command.