General News Tue, 23 Jan 2018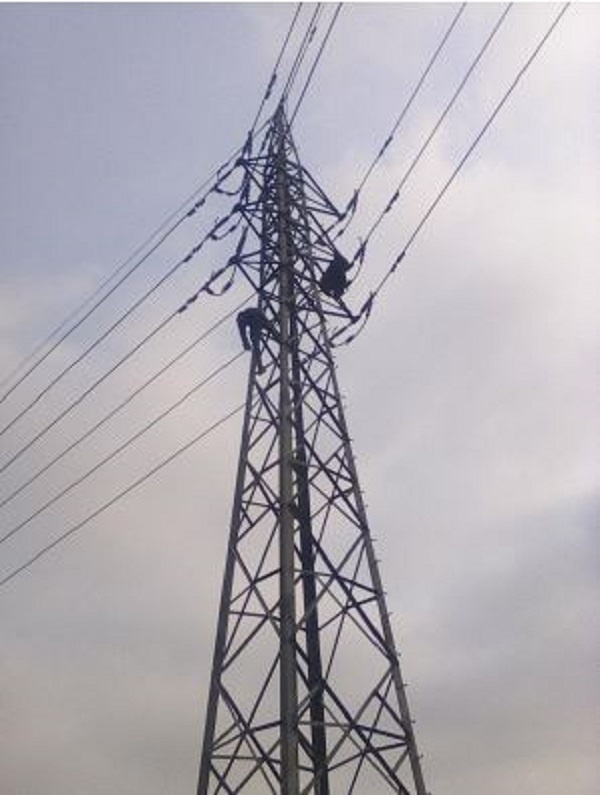 As government continues to make efforts in ensuring that the supply of energy is spread across the nation, some unpatriotic Ghanaians are still bent on frustrating the effort of government there by putting more suffering on peaceful citizens of the nation.
The body of a suspected 32-year-old cable thief was found electrocuted on an electricity pylon in the early hours of Tuesday January 23, 2018. This individual was found dead at the top of a nine-metre pole with a bolt cutter in his possession.

The incident happened at Aboabo Extension in the Asokore-Mampong municipality of the Ashanti region while the man, whose name was only given as Fatao, was trying to cut a 33kv cable which connects two pylons.

According to some residents who spoke to Otec News' Isaac Nsiah Foster said the deceased was attempting to steal copper cables from live electric wires in a sub-station as they heard a loud sound in the early morning around 2:30 and started experiencing fluctuation of electricity voltage.

"When we came out from our houses to check what exactly the cause of the fluctuation, we saw somebody lying on the top of the electricity pylon screaming, I was afraid so I hurriedly went back to the house and slept," one resident said.

"Fatao is a well know thief in the area and it serves him right, next time when he comes back, he won't steal again," another resident said.
When brought down by the Ghana National Fire Service (GNFS) at 10 o'clock in the same morning, his right hand was partly burnt, wearing a cap, blue long shirt on jeans trousers and black sneakers.

A pair of pliers and gloves was found on him.

The deceased's body sent to the Komfo Anokye Teaching Hospital (KATH) mortuary by the Manhyia Divisional Police Command

Click photos for more: