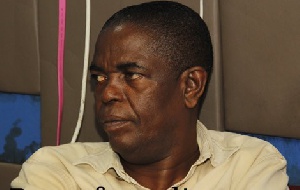 Managing Editor of the Insight newspaper, Kwesi Pratt Jnr, has opined that buying laptops for media houses is not 'the best way forward' for the development of the media in Ghana.
The Ministry of Information decided to purchase laptops out of the Ghc1m Media Development Fund that was promised by government.

This decision has however not gone down well with a section of the media as they believe something more beneficial could have come out of the GHC 1M.
Speaking to the issue on 'Kokrokoo' Kwesi Pratt said: "I don't think it was appropriate to use the media fund for procuring laptops for editors and publishers. It could have been used for training in specific areas. Even though I was informed of where it was coming from, I was not happy with it because I don't see how it will improve the quality of our work. I don't think that is the best way forward."