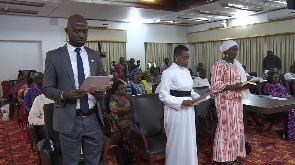 President Nana Addo Dankwa Akufo-Addo, on Monday, March 20, 2023, swore in three new members of the Electoral Commission of Ghana (EC) at the Jubilee House.
The three new members of the EC, Dr. Peter Appiahene, Hajia Salima Ahmed Tijani, and Reverend Akua Ofori Boateng are expected to serve in their new roles till the end of the 2024 elections and are replacements for members of the commission who recently retired.

They will add up to the current chairperson, Jean Mensa; the Deputy Chairman for Operations, Samuel Tettey; the Deputy Chairman for Corporate Affairs, Dr. Bossman Eric Asare and Commissioner Adwoa Asuama Abrefa to form the seven-member EC as required by the Electoral Commission Act (Act 451) of the 1992 Constitution of Ghana.

The appointments have, however, seen some criticisms by some factions in the public with members of the opposition National Democratic Congress (NDC) accusing President Akufo-Addo of packing the commission with members of the New Patriotic Party (NPP).

Here is a brief profile of the newly appointed member of the Electoral Commission:

Hajia Salima Ahmed Tijani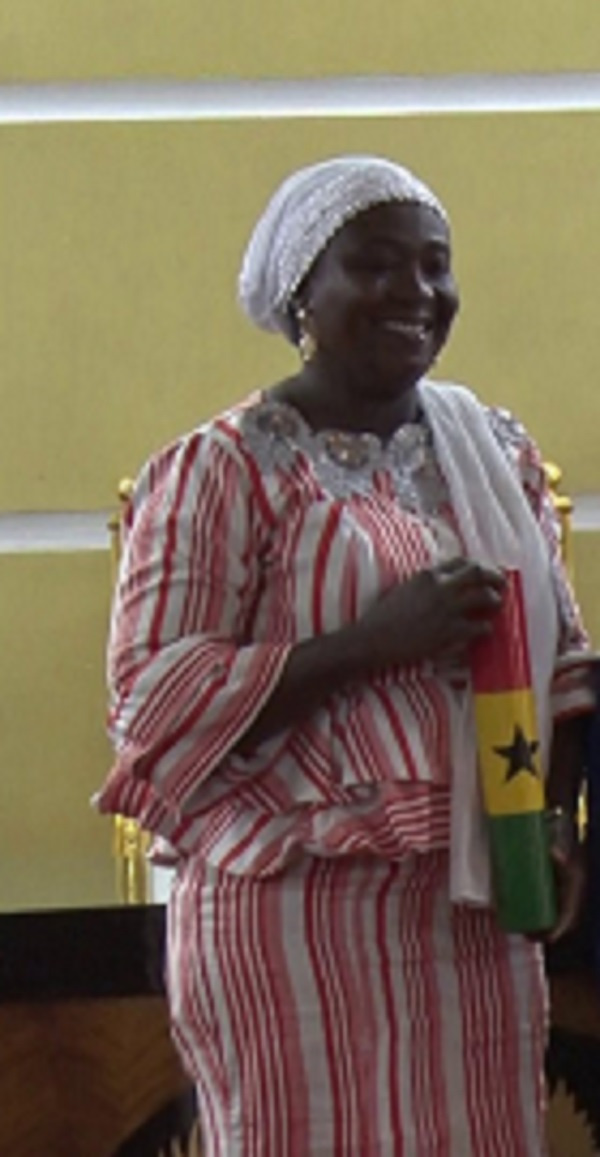 Hajia Salima Ahmed Tijani (Nee Salima Sani Mahama), according to graphic.com.gh, is a banker by profession with about two decades of experience in the sector.

Hajia Tijani is a Senior Remittance Officer at the Agricultural Development Bank (ADB).

She holds a Bachelor of Arts degree in Integrated Development Studies from the University of Development Studies (UDS). She also holds an MBA in Project Management from the Ghana Institute of Management and Public Administration (GIMPA). Currently, she is a student at the Accra Business School studying MSc Finance.

Hajia Tijani is a member of the Chartered Institute of Bankers and an associate member of the Board Room Institute.
Rev Akua Ofori-Boateng




Rev Akua Ofori-Boateng is a member of the clergy of the Anglican Church and a philanthropist.

Rev Ofori-Boateng is currently the Director of Programmes for the Anglican Diocese of Accra and a member of the United States Trade Advisory Committee on Africa.

She previously served on the 2020 Eminent Advisory Committee of the Electoral Commission (EC) of Ghana.
She is also the Founder and Managing Director of Sabine Solutions Limited which provides market entry and business development services for global firms.

Dr Peter Appiahene




Dr Peter Appiahene is currently the Head of the Department of Science and Informatics at the University of Energy and Natural Resources (UENR) in Sunyani, the capital town of the Bono Region.

He holds a doctorate degree in Computer Science with a specialization in Reinforcement Learning and Machine Learning.
The academic is an assistant professor with over a decade working experience in the computer science industry and academic institutions both locally in Ghana and internationally.

You can also watch this episode of People & Places here:



IB/WA