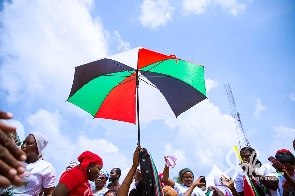 The Council of Elders of the National Democratic Congress (NDC) has said that it has resolved the disagreements that arose after the party changed the leadership of its minority caucus in Parliament.
The Council noted that the old leadership led by Haruna Iddrisu has agreed to the decision of the party to replace them, conceding however that the NDC could have handled the reshuffle in a much better way with regards to the approach, level of consultation, timing, manner of notifying the old leadership.

In press release signed by the Chairman of the Council Alhaji Mahama Iddrisu, the Council said that advised the leadership of the party to fastrack the draft framework of rules on how such appointments in Parliament are to be made.

The Council urged unity and singleness of purpose within the Parliamentary Caucus, stressing anything short of unity and peace within the caucus could undermine the upper hand the party has when it comes to winning the 2024 elections.
Read the two-paged release below: