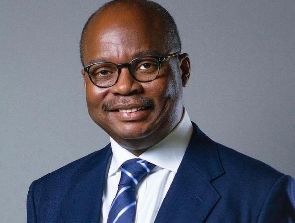 The Minority in Parliament has warned the government against any attempt to collapse the National Investment Bank (NIB) arguing that the consequences will be dire.
Governor of the Bank of Ghana Dr. Ernest Addison at the Monetary Policy Committee Press Conference early this week disclosed the viability of the NIB is under review.

He disclosed the bank and other institutions with liquidity challenges will be critically looked at to determine their continuous existence.

Addressing the media in Parliament, Bolgatanga Central MP and ranking member for the Finance Committee, Isaac Adongo charged the government to find money to capitalize the bank rather than collapse it as it did to other banks under the banking sector clean-up.

Mr. Adongo further warned that the Ghana Armed Forces is a big stakeholder in the operations of NIB with many of its members saving at the institution and thus care must be taken in order not to incur their anger.
"The Bank of Ghana concluded its Monetary Policy Meeting and briefed the press. When I listened to the Governor of the Central Bank I got very, very worried. The last time he spoke the way he spoke, he collapsed four financial institutions, so don't take him lightly at all.

"Today I want to serve a warning to the Governor of the Central Bank, Dr. Addison, to stop the reckless loss talk and save our financial sector. I want him to know that it is none of his business to determine the viability of existing financial institution other than new ones that are seeking licenses," Mr. Adongo stated.

He continued: "So I want to tell the Governor of the Central Bank that he does not own the National Investment Bank and that the NIB has been the most resilient and our national pride over the years. It has served us so that we will not allow him to run that bank down."