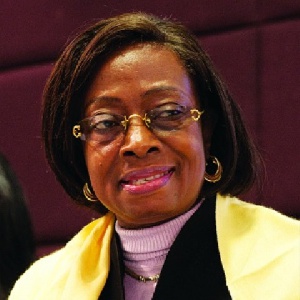 The Chief Justice nominee, Justice Sophia Akuffo, has described mob justice as an ill activity that should not be entertained at all levels of social life.
Although she is in no means justifying the practice, she suggested the action [mob justice] has become a norm as a result of misunderstanding of the judicial processes among perpetrators.

"Mob justice is a misnomer and it's definitely not justice and has nothing to do with our work," Justice Akuffo said during her vetting Friday, June 16, 2017 in Parliament.

"And many times, mob justice, I am not justifying it, but because it's based on misunderstanding of processes it could be because they [actors] didn't understand why the person was freed or there is a perception that what's the point of reporting to the police, what's the point of going to court about this matter or of waiting for the judicial outcome because it will take too long and might not even understand what's going on and then people resort to self-help," the 67-year-old told the Appointments Committee.
The high profile judicial guru identified activities of land guards as mob action because it is an example of self-help and "wherever there is a lot of do-it-yourself, it means that certain things have gone wrong, making the majority lose trust with the judicial system therefore taking it [justice] up by themselves".

She said: "Mob justice can be wiped out through effectiveness within the judicial process and educating ourselves on the importance of allowing the law to take its full course no matter the delays."

A young military commander Major Maxwell Adam Mahama and a widow were victims of mob lynching a few weeks ago plunging Ghana into a state of mourning. The police has vowed to arrest all suspects in connection with the two incidents.