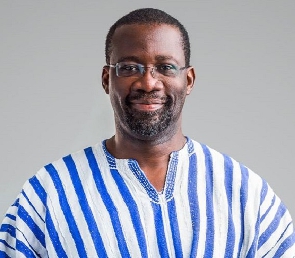 The Managing Director for the Bulk Oil Storage and Transportation Company (BOST), Edwin Provencal, has disclosed that some private Bulk Distribution Companies (BDCs) have begun to purchase petroleum products at cheaper rates due to the government's Gold-for-Oil policy.
According to him, the current prices from BOST are the most competitive, which is therefore allowing these private BDCs to purchase petroleum products.

Speaking in an interview with Accra-based Oman FM, Edwin Provencal, however, admitted that some BDCs are landing petroleum products at cheaper rates and at more competitive pricing than BOST is able to.

He explained that this is despite the government's guarantees on BOST's forex allocation and therefore underwrites its trading risks.

"Currently, BOST prices are the most competitive; hence, BDCs buying from BOST has increased from 6 in January to 26 in April 2023. The total number of BDCs so far are 36," Edwin Provencal said.

"Gold4Oil has brought some positive externalities in the form of aggressive competition, driving prices down to the benefit of consumers. In the last three weeks or so, we [BOST] brought in products at about a premium of $50/MT, but some BDCs brought in products at almost $45 premium/MT. This forced us to go back to our suppliers to negotiate for better prices," he added.
The BOST Managing Director, however, defended the Gold-for-Oil programme of the government, indicating in times of crisis, government definitively has to step in to correct the market failure. Government therefore uses its own institutions to solve the problem - MoE, MoLNR, GRA, BoG, PMMC, BOST, etc.

The so-called preferential treatment BOST is receiving at present is rather temporary and is targeted at dealing with the current inflation situation caused by foreign exchange-induced import challenges.

He, however, believes that once these issues are addressed, there will be some normalcy restored in the value chain, thereby allowing competitive market leaders to prevail.

MA/SEA