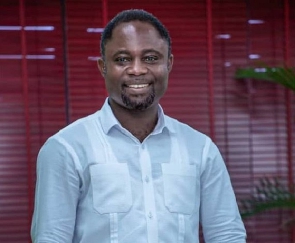 The Minority in Parliament has hinted at more damning revelations on how the government expended COVID Funds when Parliament resumes in February.
It comes on the back of revelations in the Auditor General's Special Report on Ghana's COVID-19 expenditure which revealed serious procurement breaches and financial misappropriation.

According to the report, the Ministry of Health paid over 10 million cedis in insurance premiums to cover 10,000 frontline health workers and allied health professionals without a life insurance policy document.

But Ranking Member on the Health Committee of Parliament, Kwabena Mintah Akandoh said this is the tip of the iceberg, adding that more damning revelations will come out when Parliament reconvenes.
"Nothing in this report is surprising, I think that there's more to it than we are hearing or seeing at the moment. For me, it doesn't come as a surprise at all. Let people get this clear, it is not as though the Auditor-General set out himself to uncover certain rot or to audit COVID expenditure. This is something we on the Minority side have fought for all this while. If you'll recall there was a point in time when the Deputy Speaker was presiding and a motion in that regard was thrown out.

"We on the Minority side have control over what we can do to contribute to the development of this country. I can assure you on that note that we'll do our best, very soon, the five-member bi-partisan committee will start sitting in public. We are inviting memoranda and we'll do what we think must be done as a Parliament."