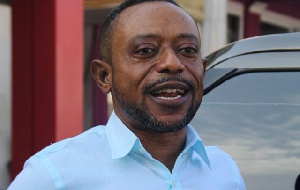 Founder of Glorious Word Power Ministry Founder, Rev. Owusu Bempah, has clarified that his latest prophecy is not about former President John Dramani Mahama.
In his latest video, Rev. Owusu Bempah revealed that a second-term seeking political figure has courted the support of some demonic elements whose duty is to cause havoc that will lead to disaffection for the current government and leader.

However, in an interview on AM Drive Monday, he said that he never mentioned John Dramani Mahama in the said video. "If you listen or watch the video, I said God prophesied through me that a political figure like a former president can dictate through a second-term seeking president spiritually to cause disaffection for the current government," he said.

He noted that despite all the policies and initiatives that have been rolled out to lessen the burden on the Ghanaian and ensure the progress of the country, one wonders the source of the hardship.
Rev. Owusu Bempah noted this pushed him to consult in the spiritual realm where God revealed to him the deeds of the supposed former leader who intends to ascend the throne once more.