General News Mon, 1 May 2017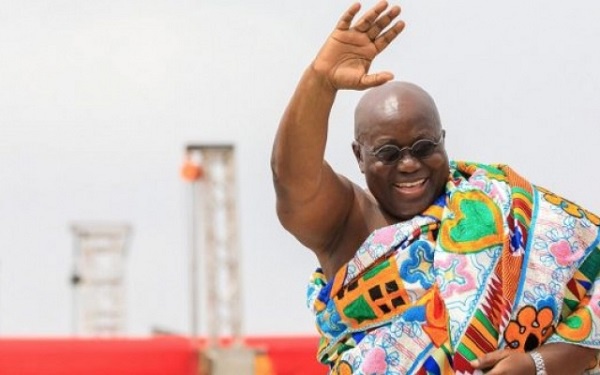 Christian Addai-Poku, President of the National Association of Graduate Teachers (NAGRAT), has revealed that the Association is hopeful that President Nana Addo Dankwa Akufo-Addo will fulfil all the promises he made to teachers during the electioneering period
According to him, the president has made several public pronouncements to the effect that he has the welfare of teachers in the country at heart, and so they expect him, in the coming days, to actualise the plans he has for workers in that sector.

Speaking in an interview with Paa Kwesi Parker-Wilson on Ghana Yensom on Accra100.5FM on Monday May 1 as Ghanaians join the world to celebrate Workers' Day, Mr Addai-Poku said: "The president always made public pronouncements that he has the welfare of teachers at heart. It's early days yet into this administration and so we are waiting.

"We have catalogued our concerns to the minister and so we expect that the promises, if fulfilled, will make our situation better."

He added: "The delay in the payment of our allowances and salaries is an issue which demoralises us and so we expect that it will be resolved. If the conditions of service improve, then workers will be motivated enough to do more."

Ghana joins the rest of the world to celebrate International Workers' Day today, Monday 1 May.
The day is marked across the world to celebrate labour and the working class.

In Ghana, the day is celebrated with a parade by trade unions and labour associations. The parades are normally addressed by the Secretary General of the Trades Union Congress and by regional secretaries in the regions. Workers from different workplaces through banners and T-shirts identify their companies.

President Nana Addo Dankwa Akufo-Addo is expected to be the special guest of honour at this year's National May Day Parade to be held at the Independence Square.

This year's May Day celebration is on the theme: "Ghana @60: Mobilising for Ghana's future through the creation of decent jobs".