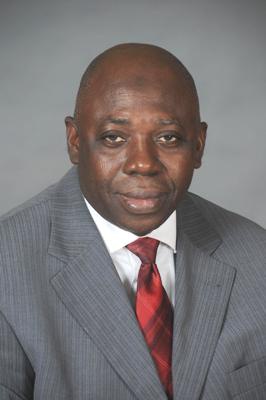 Mon, 3 Sep 2012 Source: GNA
The Non Aligned Movement (NAM) is relevant today as it was, when the group was formed in 1961, to counter the domination of international relations by bigger powers.
Alhaji Muhammad Mumuni, Minister of Foreign Affairs and Regional Integration, made the observation on Monday in a media briefing at the Kotoka International Airport.

He had returned to Ghana from Tehran, Iran, where he attended the 16th Summit of the NAM from August 26-31, 2012.

Alhaji Mumuni said: "As you would recall that the NAM was formed in the heydays of the cold war when it was felt that small countries should maintain what was called positive neutrality and non alignment.

In other words, they were neither for any particular power block nor against any particular power block. Today, one might be tempted to say it is no longer relevant but that would be purely a misconception and very wrong".

He noted that this was because NAM member states; developing countries of Africa and Asia, continued to face challenges of poverty eradication, building strong economies, globalization, the unfair world economic order, issues relating to climate change and its effects and several other challenges.

Alhaji Mumuni said member countries needed a platform to meet and collectively address these challenges.
He said: "So we think that the NAM is still very relevant. The NAM showed its relevance so far as defending against international hegemony and attempts to dominate and marginalize small countries. Its efforts to entrench multilateral principles towards solving international issues, through dialogue, negotiations and peaceful means, rather than resorting to unilateral action to engender international peace, clearly show that the group is relevant."

Alhaji Mumuni said the Summit had been called mainly to afford the 120 member countries, an opportunity to celebrate its founding fathers that included Ghana's first President Dr. Kwame Nkrumah.

He said NAM was also to restate and rededicate itself to the fundamental political principles and core values that underpin the Movement.

Alhaji Mumuni, said Ghana was fully represented by a delegation led by himself on behalf of President John Mahama.

He said the main aspect of the summit was to take stock of the organisation activities over the years , its achievements and contributions to helping small countries to defend their independence and sovereignty.

Alhaji Mumuni also mentioned international peace and security and sustainable development of national economies and reinvigoration of the organisation to pursue the challenges that confronted it.
Others, he said, were collectively consulting together to strengthen bilateral relations and fashion out responses to challenges that they faced.

Alhaji Mumuni said the Summit also marked the beginning of Iran's three-year chairmanship of the Movement.

Venezuela will host the 17th summit of the NAM in 2015.

NAM was founded in former Yugoslavia in 1961 and the countries of the NAM represent nearly two-thirds of the UN members and made up of 55 per cent of the world population.

NAM's purpose as stated in the Havana Declaration of 1979, is to ensure: "the national independence, sovereignty, territorial integrity and security of the non-aligned countries."
Source: GNA