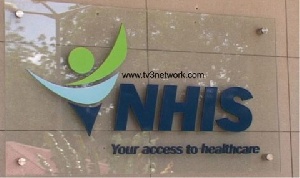 The Private Health Facilities Association of Ghana has advised the National Health Insurance Authority(NHIA) to fast-track the payment of claims before the March, 1 deadline, else it will have itself to be blamed.
Reports say the National Health Insurance Authority (NHIA) has made payments of over Gh¢91 million to credentialed service providers who submitted their claims vouchers on time.

In the order of payments, a total of 4,292 service providers comprising 2,993 public health facilities, 1,038 private health facilities, 228, mission health facilities and 33 quasi-government health facilities received the payment early 2020.

The public health facilities received a total of Gh¢ 49, 845,207.91 representing 69.7% of the payments whiles the private service providers were paid Gh¢26,033,139.75 pegged at 28.3%.

Mission health facilities (CHAG) received Gh¢15,173,008.28 representing 16.5% and quasi-government service providers were paid Gh¢846,565.84 pegged at 0.9% of the total payments made.

Similarly, Gh¢857 million was paid as claims to service providers in the year 2019.
A statement issued by the Public Affairs Directorate of the NHIA said service providers now receive their reimbursements in an average of six months in arrears instead of over 12 months.

It indicated that the four NHIA Claims Processing Centers around the country have put in place more efficient measures to speed up the vetting and payment process.

"All these are done to ensure that NHIS members receive quality healthcare. NHIA Service Providers who have any enquiries regarding their Claims submitted should email their concerns to claimspayment@nhia.gov.gh for swift redress," it stated.

But President of the Private Health Facilities Association of Ghana, Samuel Boakye Donkor in an interview rejected claims that service providers, especially Private Health Facilities have been paid late.

According to him, Private Health Facilities are owed between 9-14 months currently, a situation having a negative impact on health care delivery and operations of their health facilities.


"I don't believe that they've paid the so-called Gh¢ 91 million. So they've paid this amount and we're still in debt? The latest payment made was April, 2019.

He added: "It was just yesterday that I had calls from some people telling me that they've received February 2019, others say they've been paid April. There are rumours that they have started paying the arrears, specifically from the lower sphere – CHPS compound and the others. I can't verify this anyway, they're all hearsays. But we're praying fervently that they pay it as it's being rumoured" he told host Kweku Owusu Adjei on Anopa Kasapa on Kasapa 102.5 FM.

For him, he was taken aback when the President during the presentation of the State of the Nation Address boldly portrayed a smooth functioning scheme, contrary to the position of the Chamber of Pharmacy who had issued a statement on January 22, threatening to cut supplies to hospitals in debt.

He said: "NHIS is not back to life, it's actually collapsing because we're being overburdened by huge debts to enable us function effectively."