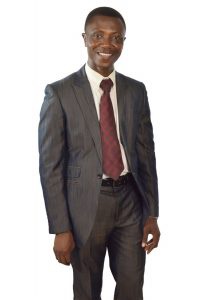 A section of the staff of the National Health Insurance (NHIS) is pleading with President Akufo-Addo to keep to his promise of appointing one of their own to head the scheme.
And in so doing, they want the President to consider Mr Ampong Darkwah to run affairs at the National Health Insurance Authority (NHIA), since he is good in finance and economics – qualities the President is looking for.

Speaking in an interview with The Chronicle, Fenu Isaac Jahgsmall, one of the workers, said Mr Darkwah, who had served as Schemes and Membership Coordinator at the Operations Division of the NHIS, used his technical and managerial expertise to fully register most of the major service providers like the Korle Bu Teaching Hospital on to the scheme.

"His technical and managerial explanations to these hospital managers, led all these service providers to register with the national scheme. He led most of the key technical and managerial training programmes for scheme officers and managers nationwide. In fact, it helped greatly to lift the scheme up.

"We remember, between 2006 and 2007, Mr Darkwah led the training of over 800 national service persons at the Local Government Training Institute in Accra, and integrated them into the scheme's operations nationwide," he said.

To him, Mr. Darkwah is the most experienced staff to manage the scheme effectively, as his central holding role in the scheme at the time helped greatly.

"By dint of hard work, he managed to evolve strategies to bring the inconsistencies and problems in the management and reporting of data on membership under control within his short stay at the division, which led to a clearer build up and direction on the management, and reporting of membership information," he added.
According to Mr. Jahgsmall, Mr Darkwah's interest for the growth and effectiveness of the NHIS is great, which was the reason he petitioned Parliament in July 2011 against the passage of the new Health Insurance Law – one-time premium payment.

He said Mr Darkwah argued in his petition that the policy cannot work and will remain in the statutory books, and that had been the case as at now.

Mr. Jahgsmall added that Mr. Darkwah is not only experienced, but has qualifications such as MBA Degree in Finance from University of Ghana, Legon, BSC degree in Mathematics from Kwame Nkrumah University of Science and Technology (KNUST), and he is currently pursuing a distance education programme, which is expected to lead to the award of a PHD in Economics.

He indicated that Mr. Darkwah resigned from the NHIS in 2009 for further studies, at a time when the health scheme had won commendations from major international financial bodies, including the World Bank.