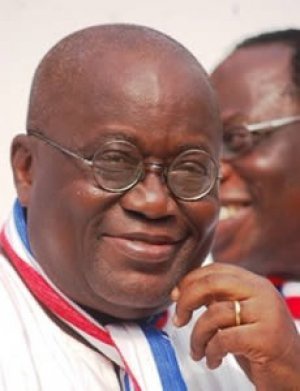 Richmond Yeboah, the Executive Director of the Centre for Leadership urges President Nana Addo Dankwa Akufo-Addo to prioritise job creation if he hopes to bring about significant improvement in the lives of the people.
A lot of people, he explains are without jobs and therefore a congenial environment to absorb the teaming unemployed will bring huge relief to many households.

According to Richmond Yeboah who is also a development consultant, there are enormous pressure on many households as parents investments in their wards education have yielded little dividends with many graduates finding it difficult to find jobs to be able to support such homes.

He admonished Nana Akufo-Addo to partner with the private sector as government alone can't provide job opportunities for many unemployed in the country.

Mr. Yeboah urged Nana Addo to also fight against corruption so that the little resources of the country will not go down the drain thereby utilising it to bring relief to majority Ghanaians.
The fight against corruption should not only be targeted at the political class but other government institutions including the public and civil service as corruption is endemic at such quarters he added.

The auditor general's report over the years, he explains has ample evidence that there is so much looting of the public purse at the various Ministries, departments, agencies, assemblies and other public institutions necessitating serious monitoring to stop such gargantuan looting of the country's purse.

He also urged Nana Addo to employ competent hands as ministers of state and even into the various positions including boards so that the country will not lack in policy initiatives and implementation.