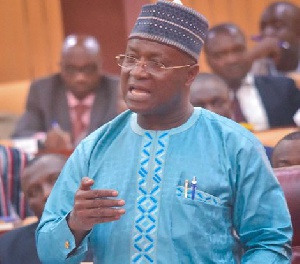 The Majority Leader and Minister of Parliamentary Affairs, Osei Kyei Mensah Bonsu has said the process by which the two major Political Parties in Ghana, the New Patriotic Party(NPP) and the National Democratic Congress (NDC), elect their leaders" is not known in any established democracies " and therefore a recipe for corruption.
According to him, an election is not the only means of choosing leadership saying the "two major Political parties to do a serious introspection of the exorbitant electoral processes used to elect their leaders to adopt best practices".

"This Process is not known in any of the established democracies. If one is to be blunt, the parties spend too heavily on this; and the individual aspirants over Spend. Aren't we sowing the seeds for corruption in what we do? Besides, how does the election allow for members of the National Executive Committee to be chosen from all the regions of Ghana as the constitution obliges us to do?".

The Majority Leader also the Member of Parliament for Suame Constituency noted at Koforidua in his congratulatory message to the NDC for a successful congress.

"let me not digress except to wish the Elected Executives well especially as they lead the Party to prepare for the election of their Flagbearer for the 2020 Presidential Election in December 2018".
The NDC' 9th Delegates Congress was held at the Fantasy Dome of the Trade Fair Center in Accra with some 9000 delegates who took part in the election of new National Executives to manage the party for the next four years.