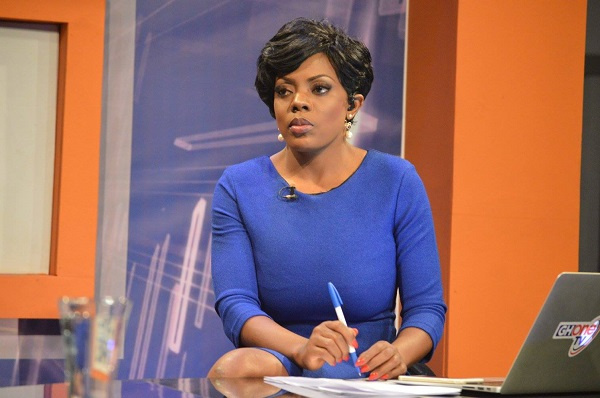 Communications Director of the United Kingdom branch of the New Patriotic Party, Nana Ansah Obofour has finally apologised to EIB broadcast journalist, Nana Aba Anamoah for labelling her 'a useless and hopeless woman who sleeps around for money'.
After several protests from his numerous followers, Nana Ansah Obofour upon sober reflection deemed it right to apologise to the journalist.

Taking to his Twitter account on Saturday, he said "Sorry Nana, In the middle of the political discourse during the week, I made certain disparaging comments on the person of Nana Aba Anamoah, a journalist with GhOne TV, upon a sober reflection, I apologise unreservedly to her for the comments I made".

GhOneTV's editor-in-chief was slammed for criticizing both the NDC and NPP. She argued that both political parties have been taking Ghanaians for granted adding, it was time citizens woke up from their sleep.

She further expressed her disappointment in President Akufo-Addo for taking a swipe at former president Mahama during his recent tour in the Volta Region.

"The president today in the Volta Region should be telling us exactly how many jobs he has created in the Volta Region alone, he shouldn't be reminding us of what John Mahama didn't do or said and hadn't said. We are not interested in that. There are problems in the Volta Region, he should be telling us what he has done to address those problems," Nana Aba Anamoah stated.
Her comments did not go down well with Nana Ansah Obofour as he jabbed her on social media.

The vociferous journalist in response said she was unfazed by the NPP communicator's comment.


SORRY NANA

In the middle of the political discourse during the week, I made certain desparaging comments on the person of Nana Aba Anamoah, a journalist with GhOne TV, upon a sober reflection, I apologise unreservedly to her for the comments I made.

Nana Ansah Obofour

— Nana Ansah Obofour (@NanaAnsah20) November 9, 2019