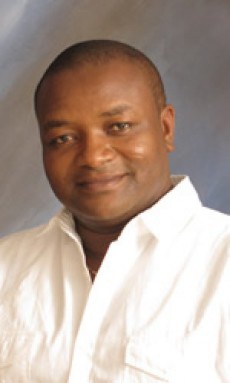 Flagbearer of the People's National Convention (PNC), Mr Hassan Ayariga has been explaining the circumstances that let to his incessant coughs at the recently held IEA Presidential Debate in Accra.
Mr. Ayariga has been berated largely by members of the New Patriotic Party (NPP) for deliberately plotting to shove Nana Akufo-Addo out of the debate by coughing loudly when it was the former's turn to speak.

But Ayariga in an interview with Emefa Apawu on Breakfast XYZ said the allegations are only calculated at tarnishing his reputation.

"It's not deliberate. What is Nana Akufo-Addo going to say that is so important that I have to cough to distract him? Nothing… So people should stop those allegations. What? Did the coughing [prevent] him from saying what he wanted to say? Or the coughing made him perform poorly?" Mr Ayariga queried.

According to him, he tried to hold back the cough during his presentations but immediately he answers a question he begins to cough, explaining that maybe the reason why the NPP has taken offense is because Nana Akufo-Addo was seated next to him.

Expelling Members

Mr. Ayariga also gave hints that party members who have thrown their weight behind the New Patriotic party's flagbearer, Nana Akufo-Addo will be expelled from the party as the PNC's constitution stipulates.
"Before the end of the week, we are expelling them from the party and suspending them. Our constitution does not allow anybody or any executive office holder to come out publicly to announce or speak for another presidential candidate apart from his," he said.

He accused those calling for his head of doing very little to help the course of the party saying:

"Ask them whether they have signed any cheque of one cedi for me Hassan Ayariga to do campaign not to talk of vehicles. When you see them ask them whether the party has given Ayariga money to go and do campaign."

He suggested that the party's Chairman Alhaji Ramadan has not played any significant role in the campaign so far.

On the funding of his activities, Mr Ayariga said "I am a flagbearer. I am supposed to go to anywhere that I will get money to finance my campaign."

He further derided suggestions that he is being funded by the NDC. He revealed that friends everywhere support his campaign. He mocked those making the accusations, positing that the money does not have any inscription that indicates that it is either from the NPP or the NDC and therefore should not matter where it comes from.