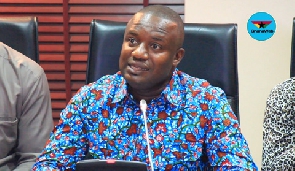 Former Deputy Energy Minister in the erstwhile Manama administration, John Abdulai Jinapor says the yet-to-be built national cathedral is never a problem to any Ghanaian no matter their religious background, but the lack of accurate information and truth surrounding its construction has caused the agitations surrounding it.
He said, "I am a Christian but disagree with persons who seek to attack people who have problems with the procedures in building the national cathedral, claiming building a house for the Lord should be the nation's greatest priority, than any other thing".

"No Ghanaian is against the decision to build a national cathedral but the lack of information and truth relating to its establishment has made it seem so," the Yapei-Kusawgu Member of Parliament emphatically stated.

President Nana Addo Dankwa Akufo-Addo on March 6, 2018 unveiled an architectural design for the construction of a national cathedral.

The design, which was inspired by the concept of unity, harmony, and spirituality, is a heritage project to commemorate the 60th independence anniversary of Ghana.

Some judges have already been given eviction notices to vacate their residences to make way for the construction of the structure.


There has since been heated public debate about the need or otherwise of a national cathedral as well as the proposed location for the project.

John Jinapor who was speaking on Peace FM's "Kokrokoo" panel discussion segment, called on President Akufo-Addo and his government to come clear on the matter, explaining further the position of citizens and government on the cathedral development and the cost involved, to curb the numerous protest.