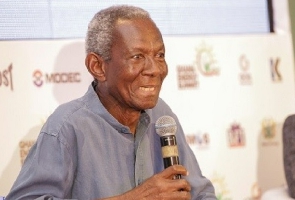 Senior economist, Kwame Pianim, has implored the government of Ghana to cut down on its expenditure to help save the economy which is in a wobbling state.
According to him, government should reconsider the priority given to projects such as the National Cathedral instead of resorting to the domestic debt exchange programme.

"I am sure the IMF is not asking for this one. They are asking us to cut the expenditure and we are there saying we are still going to build the cathedral. In all the president's travels around the world, has he met three Ghanaians who have told him they have no place to pray to their God? No place of worship? We have plenty. Why is it a priority?" he questioned during an interview he granted on Accra-based TV3.

The government of Ghana is seeking to revive the country's economy through a $3 billion International Monetary Fund loan.

As part of its efforts to meet the conditions required for the loan, the government has announced a Domestic Debt Exchange Programme aimed at varying the terms of existing government bonds.
But describing the debt exchange programme as unconstitutional, Mr Pianim maintained that the government is failing to appreciate the situation faced by the country and deal with it appropriately.

"Cut expenditures this is the time for us Ghanaians to sit and cut our expenditures to fix our revenue," the renowned economist said.

GA/ESA