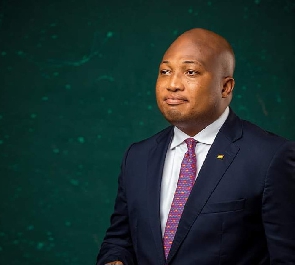 Samuel Okudzeto Ablakwa, the Member of Parliament for North Tongu, has brought to light a concerning revelation.
According to him, out of the $58.1 million in taxpayer funds allocated by the government, only $22.07 million was given to the national cathedral contractor, RIBADE JV.

Ablakwa further stated that this amount was unlawfully withdrawn from the National Cathedral Funds.

In a tweet, the lawmaker expressed his disappointment at the lack of outrage among Ghanaians regarding the construction of the National Cathedral.

He emphasized that despite the controversies surrounding the project, the government audaciously continues to demand $100 million to import steel.

"National" Cathedral contractor, RIBADE JV received only US$22.07million out of the US$58.1million of taxpayer funds illegally withdrawn for the project. Ghanaians are not angry enough," he tweeted.
"National" Cathedral contractor, RIBADE JV received only US$22.07million out of the US$58.1million of taxpayer funds illegally withdrawn for the project.

Ghanaians are not angry enough.

It is absolutely incredible that with the avalanche of scandals which cannot even fit into pic.twitter.com/aVL7KHz3qy

— Sam Okudzeto Ablakwa (@S_OkudzetoAblak) May 30, 2023
YNA/OGB