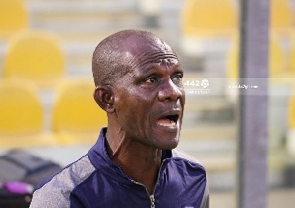 Former Accra Hearts of Oak assistant coach, Joseph Asare Bediako has alleged that national team coaches in Ghana depend on bribes to survive because they are not paid.
According to Asare Bediako, a corrupt system has been created in Ghana football because national team coaches with the exception of the Black Stars are not paid monthly.

He claimed that these coaches are aware that national team appointments do not come with monthly salaries but they accept the jobs because they will survive on the monies they get from agencies to invite players.

"I remember I went to watch a match and I met one of the national team coaches and he asked me for money but I was shocked because he was in the national team. But he told me they are not paid as national team coaches."

"The national team coaches know that they are not paid but they are not bothered because they know what they get from the job and how they survive. They know that agents will pay money for their players to be invited so they are not bothered about them not being paid by the GFA," he told Vision One in an interview.
He added that though the practice of accepting money from agents to invite players is affecting the game negatively, the coaches can not stop because that is how they survive.

"The coaches are corrupt because they accept bribes from agents to invite them to the national team and that is hurting our game because players who have the talent but no one to pay do not get the chance but you can solely blame the coaches because they do it to survive."

Joseph Asare Bediako was an assistant coach at Accra Hearts of Oak during the tenure of Edward Nii Odoom.