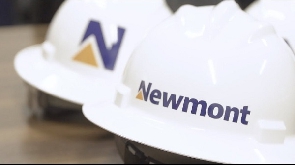 Newmont is leading the formation of a consortium of eight global mining companies that has launched a multi-year initiative to develop and implement new technological applications for managing tailings.
Apart from Newmont, the other members of the GeoStable Tailings Consortium (GSTC) include Antamina, Barrick, BHP, Freeport-McMoRan, Gold Fields, Teck and Vale, with expert support provided by the University of Alberta's Dr. G. Ward Wilson.

"We are excited to officially launch the GeoStable Tailings Consortium, which brings together the expertise and resources of leading mining companies and academic institutions to tackle one of the most pressing challenges facing the mining industry: responsible tailings management," said Aaron Puna, Newmont's Executive Vice President and Chief Technology Officer.

"By working collaboratively, we can develop and implement new approaches to tailings management that prioritise safety, sustainability and environmental responsibility", Mr Puna added.

Tailings are a waste product generated by mining and processing operations consisting of finely ground rock in slurry form.

The GSTC will study options to combine various blends of tailings with waste rock to create "geo-stable" landforms that are stronger and more stable than what is produced by conventional tailings deposition methods and are likely to reduce process water consumption.

A range of research and development activities will be undertaken by the GSTC, including laboratory testing, field trials and data analysis.
The consortium members will collaborate to promote best practices in tailings and waste management as well as foster a culture of continuous improvement across the mining industry.

Newmont says it aims to manage all waste, including tailings, by innovating and implementing best practices.

Newmont produces more than 100 million metric tonnes of tailings each year, the majority of which is deposited in engineered tailings storage facilities (TSFs) constructed above ground.

The responsible management of TSFs is critical to maintaining social acceptance.

This new GSTC initiative builds on the work of a group formed to advance geo-waste and eco-tailings research previously pursued by Goldcorp, which was acquired by Newmont in early 2019.