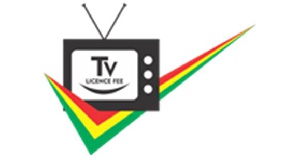 There has been no case yet at the Accra Circuit court (10) that is supposed to deal will defaulters of TV license fees.
Chief Justice, Sophia Akuffo has set up a special TV Licence Court to deal with people who refuse to pay the mandatory TV licences.

The courts, numbering 11, are located across all the ten regions of the country and are to "sit every Thursday with effect from 4th January 2018 until otherwise directed," in a letter from the Judicial Service and addressed to the Director General of the Ghana Broadcasting Corporation (GBC), stated.

According to Kasapa FM's court correspondent, Daakyehene Ofosu Agyeman, who visited the court today (Thursday), the presiding Judge, Her Honour Mrs. Jane Harriet Akweley Quaye is dealing with her normal cases at the court.

Many media houses are said to be present at the court though in anticipation of what happens on day one of the opening of the Tv license court.

Meanwhile, a lot of Ghanaians and Civil Society Organizations have kicked against the setting up of the court to prosecute defaulters of TV license fee.
The Alliance for Accountable Governance(AFAG) is demanding for the suspension of the rollout of the TV license court which is set to begin today, January 4, 2018.

The licence fee has been categorized into three- first category is the domestic use, which is GH¢36 per TV and GH¢60 for two or more TV sets in the same house.

TV set repairers and outlets pay GH¢60, while TV dealers pay GH¢120.

Defaulter of TV license fees could therefore be prosecuted starting today, January 4, 2018.

But a leading member of AFAG, Davies Opoku called for more stakeholder consultation on the license fees before any disciplinary action could be taken by government.
"We're calling for it to be halted, we think it's unnecessary. Then the whole country will be jailed, GBC or the proponents of this very proposal should give us reasons, they should give us cause for which we should be paying monies to them. It is not happening, today people go to GTV to pay for programmes to be aired even to educate the citizens, what are they doing with all those monies. The monies they generate, do they account to the general public? no we're not seeing anything.

"So what we're saying is that, as a matter of urgency this whole process should be halted, there's the need for a public debate on this subject so that we will all as citizens decide that we'll want to pay TV license fees, but allocations should be so and so, or we should use it for the development of out TV stations irrespective of whether is owned by the state or private owned."