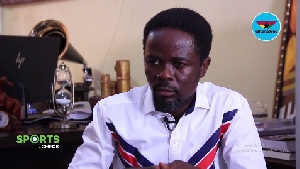 The Ghana FA Normalization Committee has increased the participation fee for the Special Competition from GHC 20k to GHC 25k according to their Public Relations Officer Dan Kweku Yeboah.
The clubs have bitterly complained about the inadequacy of the GHC 20k participating fee, insisting it will not be enough for their preparations for the competition.

But the spokesperson of the committee wants the clubs to start jubilating following the GHC5000 increment.

"The participation fee for the Normalization Committee Special Competition has been increased from GHC20,000 to GHC25,000," he told Asempa FM.
"The Normalization Committee wants to revive Ghana football and do it for the better. So people should have patience."

The Normalization Committee Special Competition is scheduled to start on February 6, 2019.