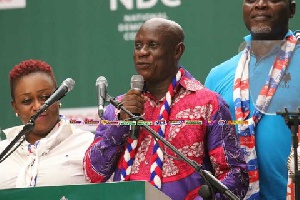 Outspoken lawyer and politician Nana Obiri Boahen has expressed his disappointment in the Normalization Committee (NC) but argues they have been better than the Nyantakyi-led administration.
The NPP Deputy General Secretary said the works of the interim managers of Ghana football did not meet his expectations.

Speaking to Kumasi FM, he said: "The interest we had in the Normalization committee is lost considering the resignation of Dan Kwaku Yeboah and Lucy Quist, the sack of Lawyer Duah Adonteng and other issues that occurred.
"The work of the committee didn't live up to expectations but half a loaf is better than none"

"However, the work of the committee is far better than the era Mr Kwesi Nyantakyi" he concluded.