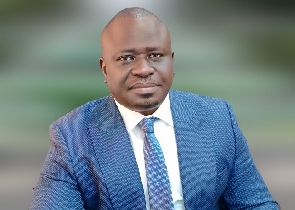 Results from the 2022 Ghana Demographic and Health Survey (GDHS) Key Indicators Report, have shown that the Northern and Ahafo Regions have the highest percentage of unvaccinated children aged 12 to 23 months.
Numerically, while the former region recorded a percentage of 9.0 percent, the latter had 8.3 percent – with the other five regions recording less than 0.1 percent of children without vaccinations.

The findings of the 2022 GDHS, as presented by the Government Statistician Professor Samuel Kobina Annim at Ghana's Health Sector Annual Summit, further indicate that stunting in children under five is highest in the Northern (29.6 percent) and North East (29.3 percent) where the prevalence is almost three times that of Eastern (10.4 percent) – the region with the lowest percentage of stunted children under five.

The survey highlights both areas of progress and retrogression within the health sector, and is aimed at providing up-to-date estimates of basic demographics and health indicators. It is implemented by the Ghana Statistical Service in collaboration with the Ghana Health Service

On the subject of skilled birth attendance, it said: "In the Savannah – 72.0 percent, Northern -71.6 percent and Oti -70.3 percent – are areas where less than three-quarters of births are delivered by a skilled care provider compared to eight regions with over 90 percent skilled birth attendance coverage, led by Upper East with 98.0 percent".
Prof. Annim's presentation included an assessment of the 2022- 2025 Health Sector Medium Term Development Plan (HSMTDP) targets, using 15 selected indicators from the 2022 GDHS key indicators report.

With respect to the indicators – six out of the 15 (total fertility rate, prevalence of anaemia in children, stunting, wasting, infant mortality and under-five mortality) it said the 2022 target had been achieved, or there had been progress over the period between the 2014 and 2022 DHS.

However, between the two surveys, there was an increase in the teenage pregnancy rate and the percentage of children under five that were underweight. For the remaining seven indicators, progress was uncertain due to variations between the baseline figure in the HSMTDP and the 2014 GDHS.

The 2022 GDHS is the seventh demographic and health survey conducted in the country since 1988. The survey is designed to provide estimates at the national level, and disaggregated statistics by type of locality and region. In all, 17,933 households; 15,317 women aged 15 to 49 years; and 7,044 males aged 15 to 59 years were interviewed for the survey.