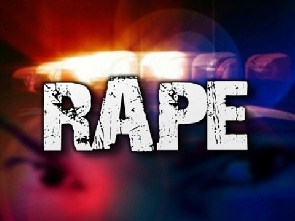 A male nurse on duty has raped a first-year student of the Northern School of Business in Tamale on her sickbed at the school's sickbay.
The girl (name withheld) was sick and reported to the school sickbay but the school nurse took advantage of her condition and allegedly raped her while classes were ongoing.

The incident, which happened on the 11th of July 2019, was reported to the school's authority but no action had been taken. The nurse identified as Yussif after the incident left the facility and it is currently without a nurse. When Starr News contacted the assistant headmaster in charge of administration in the school, Mr Alidu, he admitted that the incident happened at the facility.

He said the nurse had confessed to the school authority about what he had done when no one was at the facility. After narrating the issue to Starr News reporter, he later in a phone call said the headmaster was not happy with him for speaking to the media therefore the case should be kept confidential.

He stated that the school authority had reported the case to the Sagnarigu Health Directorate to handle since they are responsible for posting nurses to the facility. Meanwhile, Starr News contacted the Sagnarigu Health Director and he declined any knowledge of the case.
He indicated that the school authority had not reported any such case to his outfit as told by the assistant headmaster of the school. Checks by Starr News at the Sagnarigu Health Directorate indicate that the suspected nurse had applied for leave on the 15th of July 2019 after the case happened on the 11th of July 2019.

The leave was signed by his immediate supervisor on the 17th of July and the Municipal Health Director signed on the 18th of July, 2019. However, on Monday 29th July 2019, Starr News met the headmaster of the school, Edward Azika in his office; he had earlier agreed to speak to us off-record but later declined.

When asked why the case was reported to him but he did not do anything about it, he said he was not answerable to the media. Meanwhile, when Starr News spoke to the regional police PRO, DSP Yussif Tanko, he said the case had not come to the attention of the police.