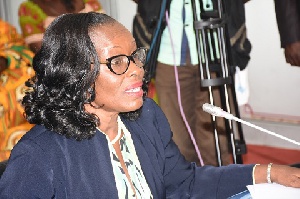 The Attorney General, Ms. Gloria Akufo, has stated that the Office of Special Prosecutor will help safeguard the public purse.
Mrs. Gloria Akufo noted that the office will go a long way to fight corruption in Ghana and prevent corrupt government officials and other office holders from looting and milking the state.

She disclosed this at a two-day Stakeholders' Meeting on Draft Bill of the Office of the Special Prosecutor in Accra.
According to her, corruption has dire consequences on the social-economic development and international reputation of every country.

She noted that corruption denies a country of revenues needed to fund public administration and national development, undermines trust in government thereby encouraging citizens to evade tax and other legal and civic obligations towards the state.