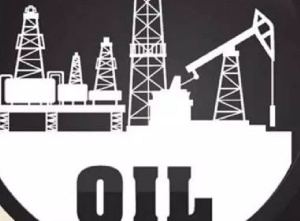 Sun, 28 May 2017 Source: GNA
Oil Marketing Companies are conscious of human safety at their operational areas and filling stations and would therefore not engage in shoddy works that would jeopardize the lives of their customers.
"Our aim is not just to open up petroleum filling stations and make money, but to ensure that whoever is at our stations will be comfortable and safe during the transaction of business."

Mr Tizard Ansah, Risk Management officer of the Association of Oil Marketing Companies(AOMC) said this when he took some selected Journalists round some petroleum filling stations in Accra as part of the week celebrations of the AOMC in the capital.

During their week-long celebrations, the AOMC also launched their activities, held a media interaction and climaxed it with a tour for the Journalists to know at first-hand their mode of operations and precautionary measures they had taken to ensure the safety of their customers.

Mr Ansah said the AOMC had over the years used international standards for their members and would not renege on that since human lives hinged on their maximum safety measures especially at the pumps.

He said although there had been some fire outbreaks and petrol and gas filling stations at various locations in the country, none of them was caused by either the attendants or poor infrastructural layouts.
"In most of the fire outbreaks, it is normally caused by the drivers or vehicles downloading the commodities and not the workers as it had been wrongly placed on ultimately."

The Risk Management officer said all their stations had complied with international standards by constructing water hydrants, procured giant and effective fire extinguishers and trained their staff at all sectors of their operations to meet their emergencies.

He called on stakeholders such as the Tanker Drivers' Association to hold periodic training programmes for their members to professionally handle the issues better at their discharging points throughout the country.

On filling Liquid Petroleum Gas, Mr Ansah said it was dangerous to fill the commodity to the maximum level as it had the potential of exploding.

"In most cases, customers after filling their cylinders make special requests for the Gas Attendants to top-up their containers, which is very dangerous as the international standards require that cylinders should be filled up to only 80 per cent.
"When you fill your cylinder to the brim, it means you are mounting too much pressure on the cylinder, which can blast at the slightest spark or leakage."

Mr Ansah appealed to fuel station Attendants to educate their customers against topping-up cylinders at their stations as that could also be dangerous to their trade.

At Frimps Fuel Station on the Spintex Road, Mr Andy Owusu, station Manager said they had put in place adequate measures such as the construction of hydrants, giant fire extinguishers and other technological devices that could ensure the perpetual safety of their customers.

The Journalists also toured the premises of Allied Oil Filling staion at East Legon, SEL filling staion behind the University of Professional Studies, Madina, the PRESEC Goil Filling station and Lone Gas Filling Station off Adenta road.
Source: GNA