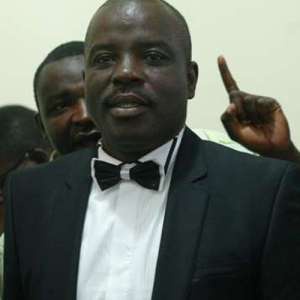 Ghana Football Association (GFA) spokesperson, Ibrahim Sannie Daara, has vehemently rubbished reports that Winfred Osei Palmer has been sacked as Black Stars management committee vice-chairman.
Reports were rife in the local media on Thursday that the Tema Youth chief has been relieved of his duties.

According to the reports, Palmer was sacked from his post after he kicked against Kwesi Appiah's appointment as Black Stars coach.

But Daara has refuted those reports, stressing that Palmer is still at post.

"I am surprised i heard this report. Palmer is still the deputy chairman of the Black Stars management committee," the GFA spokesman told a local radio station.
"We have had several meetings this week and no such thing came up for discussion so it is surprising that reports claim he has been removed.

"From time to time we change the management committees of the national teams but the GFA has not taken a decision yet to make such changes.

"If the Executive Committee makes such changes Palmer will be the first to know as he is also a member of the body."