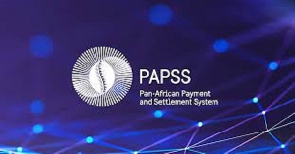 The Pan-African Payment & Settlement System (PAPSS) has announced its certification against ISO27701:2019, an international standard for privacy information management system.
This comes just four months after achieving ISO 27001 certification, demonstrating PAPSS' ongoing commitment to ensure stakeholders' data collected and received for transaction processing are managed, shared and disposed in compliance with data security and privacy global best practices.

This achievement also provides assurance that processing of personal data at PAPSS is being done in compliance with applicable data privacy laws.

ISO/IEC 27701:2019 is a privacy extension to ISO27001 with the design goal to enhance the existing Information Security Management System (ISMS) with additional requirements in order to establish, implement, maintain, and continually improve a Privacy Information Management System (PIMS).

The standard outlines a framework for Personally Identifiable Information (PII) Controllers and Processors to manage privacy controls that will minimize to acceptable levels risks associated with privacy and privacy rights.

The CEO of PAPSS Mike Ogbalu III, CEO in his remarks said earning the ISO 27701 certification reflects PAPSS' ongoing commitment to the security and privacy of its stakeholders data in the current context of evolving cyber threats and global data privacy obligations, such as GDPR, especially in this business of cross border payment where a transaction is initiated in one jurisdiction and terminates in a different jurisdiction.

The certification he emphasized would provide a level of assurance to all stakeholders that information used to complete a transaction in different jurisdictions is processed and maintained securely and within applicable laws.
About PAPSS

The Pan-African Payment and Settlement System – PAPSS is a centralized Financial Market Infrastructure that enables the efficient flow of money securely across African borders, minimizing risk and contributing to financial integration across the regions.

PAPSS works in collaboration with Africa's central banks to provide a payment and settlement service to which commercial banks and licensed payment service providers across the region can connect as 'Participants'.

Afreximbank and the African Union ("AU") endorsed the PAPSS at the Twelfth Extraordinary Summit of the African Union held on July 7, 2019, in Niamey, Niger Republic, therefore adopting PAPSS as a key instrument for the implementation of the African Continental Free Trade Agreement (AfCFTA).

Further, in its thirteenth (13th) extraordinary session, held on the December 5, 2020, the assembly of African Union recommitted and instructed the Afreximbank and the AfCFTA secretariat to finalize among others, work on the Pan-African Payments and Settlements System (PAPSS).

The 35th Ordinary Session of the Assembly of the AU, further directed the AfCFTA and Afreximbank to deploy the system to cover the entire continent. PAPSS was officially launched on the January 13, 2021 in Accra, Ghana.