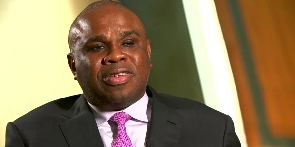 The African continent loses about US$5 billion due to challenges regarding payment between member countries that engage in trade.
Asa a result, a Pan-African Payment and Settlement System (PAPSS) was created to bridge the gap by eliminating the cost involved in converting currencies to trade, President of Afrexim Bank, Benedict Oramah, has said.

PAPSS, which is operational in some countries including Ghana, will make it easier for businesses to send monies to their fellows in other African countries and pay for their goods and services without any stress.

It will also cut intermediaries who contribute to financial loss to businesses as the dependencies on foreign currencies, especially the US dollar will be cut short.

Speaking at the AfCFTA Business Forum in Capetown South Africa, Mr Oramah said, "The Pan-African Payment and Settlement System (PAPSS) is operational and begins to serve the countries that have signed to it making it possible to pay for the intra-Africa trade including contracts from infrastructural projects in African corridors."

"Hopefully, in time, it will help reduce our debt dependence on foreign currencies," he added.
The Pan-African Payment and Settlement System aims at enhancing the processing, clearing and settling of intra-African trade and payments.

Watch the latest edition of BizTech and Biz Headlines below:





ESA/FNOQ