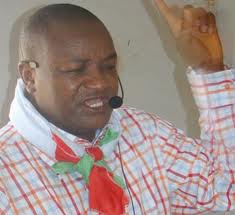 Mon, 16 Jul 2012 Source: GBC
The Presidential Candidate of the Peoples National Convention, PNC, Hassan Ayariga, has rubbished calls on him to apologise for his conduct within two weeks or resign.
Yesterday, a group known as the PNC Caucus for Strategic Progress, CSP accused Mr. Ayariga and two other national officers of contributing to the stagnation of the party.

Mr. Ayariga was also accused of being more concerned with the ruling National Democratic Congress, NDC than the PNC.
But in a sharp rebuttal, Mr. Ayariga says there is no iota of truth in all that the group said, he went further to describe the group as an illegal one which should be disregarded, threatening sanctions against members.

Mr. Ayariga spoke to Bubu Klinogo who first asked him to react to the accusation that he has not been visible, six months after he had been elected.**
Source: GBC