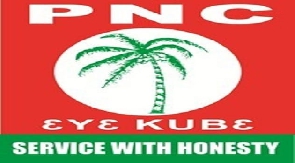 Thu, 9 Mar 2023 Source: GNA
As part of the International Women's Day celebration, the People's National Convention (PNC) has urged the government and employers to provide daycare centres for breastfeeding mothers at the workplace.
A statement copied to the Ghana News Agency in Tema signed by Janet Asana Nabla, PNC General Secretary to mark international women's day, said "women and children should be a priority of the employer and the state".

She explained that the Ghanaian woman, who is also a working mother and a housewife, struggled to find an easy and convenient place to put their breastfeeding babies.

She said the situation had affected, not only the woman but also her productivity, which has a direct toll on the Gross Domestic Product (GDP) and the country's development.

She said the 1992 Constitution has categorically dedicated Article 27 to Women's Rights, stressing that "facilities shall be provided for the care of children below school-going age to enable women, who have the traditional care for children, realize their full potential."

Janet Nabla stated that the PNC would use the International Women's Day Celebration as a reminder to the government to implement the constitutional mandate by ensuring that employers provide centres for children still undergoing breastfeeding to enable women to realize their full potential.
"Let us implement the good policies that are already in our constitution before thinking of adding more through the constitutional review committee," she added.

She stressed the theme for the celebration, "Innovation and technological change and education in the digital age for achieving gender equality and the empowerment of all women and girls."

She added that the theme could not be achieved if the girl child would not able to concentrate at the workplace due to childbearing.

The PNC urged the government to provide scholarships to girls, who desired to study computer science or information technology as the future is predicted to be a digital industrial revolution with an estimated six trillion dollars' potential.

"This makes it evidently clear that the government should invest heavily in the sector to adequately reposition the country into another chapter of significance and poster child of Africa," she noted.
Source: GNA