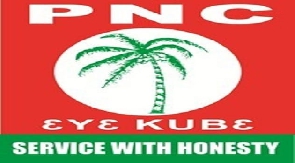 Mr Abdul Samad Nurudeen, the Bono Regional Secretary of the People's National Convention (PNC), says the leadership of the party needs total overhaul to enhance its fortunes in Election 2024.
He said with a more proactive leadership, the PNC could find alternative sources to fund its activities, instead of "the normal norm of over-relying on bigger political parties for support."

"It's unfortunate the leadership of our great party has failed woefully to get sustainable avenues to finance the PNC," Mr Nurudeen stated in an interview with the Ghana News Agency (GNA) on Monday in Sunyani.

He expressed regret that "internal corruption and selfishness" remained the bane of the PNC, and that in the days of Dr Hilla Liman, the founder, the PNC was the third force in Ghana's political space.

"He left a very good landmark in the political landscape of this country, did exceptionally well in government, and transformed the nation's transport and agriculture sector."
"In fact, the late Dr Liman made the PNC exceptionally attractive until our great party was taken over by leaderships with selfish ambitions," Mr Nurudeen said, adding: "We now need a strong leadership that will nurse the hope and aspirations of our late founder."

He said the divisions and factions in the PNC were gradually collapsing it while some individuals were using the party to amass wealth.

"It is only the youth who can save the PNC…if we fail to do so, posterity will not spare us," he said.