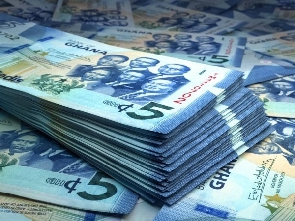 The Public Utilities Regulatory Commission (PURC) has announced an increment in tariffs for electricity and natural gas by 18.36%.
According to the Commission, the move is to avert power outages, otherwise known as dumsor which could harm individuals and businesses.

In a press release sighted by GhanaWeb Business, it stated that the review was to maintain the real value of the cost of supply of utility services.

PURC also blamed the depreciation of the local currency - Cedi against the US Dollar, high inflation, electricity generation mix, and the weighted average cost of natural gas (WACOG) as the factors that influenced the latest increment.

It noted that the Quarterly Tariff Review Mechanism aims at tracking and incorporating changes in key factors used in determining natural gas and electricity tariffs.

"This review has become necessary to maintain the real value of the cost of supply of the utility services and to ensure that the utility companies do not under or over-recover costs," part of the release stated.
"While under-recovery has negative implications for the ability of the companies to supply service to consumers, and has the potential of causing outages of electricity, over-recovery unnecessarily overburdens consumers of electricity," it added.

Read PURC's press release below;




ESA/OGB