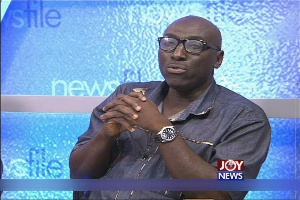 A member of the National Democratic Congress (NDC), Abraham Amaliba has called on northerners to forgive the former Deputy Minister of Food and Agriculture, William Quaittoo, over his unsavory remarks.
"His resignation was the best for him because how was he going to relate to the farmers up north? I am sure if he went to the north, nobody will come out to meet him." He told TV3 on Saturday, September 2, 2017.

According to him: "We in the NDC have better records of ministers resigning on principles. Muntaka resigned when there was no evidence, Dzifa Ativor resigned when there is no evidence and Kwabena Donkor resigned and so we have a better record of people resigning on principles."

He added:"I will urge the people to forgive him take and solace in his resignation, we are one people and let us move on as one nation."
The Akim Oda MP left his post last week after describing Northerners as 'liars' and 'difficult' people to deal with.

He was heavily criticised by Ghanaians for spewing those words against the people of the North.

He, however, showed remorse but subsequently resigned following pressure from the Minority as well as several Northern groups and Northerners.